European Committee for Standardization (CEN)
Deutsche Industrie Norm (DIN EN)
Association Française de Normalisation (AFNOR – NF EN)
BSI Standards - the UK's National Standards Body (NSB - BS EN)
American Society for Testing and Materials (ASTM)
American Association of State Highway and Transportation Officials (AASHTO)
South African Standard Organization (SABS)
Standards Australia (AS)
Most Commonly Used Bitumen Specifications
Standard Petroleum Bitumen Grades
ASTM D 946 and AASHTO M 20 (Penetration @ 25°C)
ASTM D 3381 and AASHTO M 226 (Viscosity @ 60°C)
ASTM D 6373 and AASHTO M 320 (PG-Graded Binder)
EN 12591 (Penetration @ 25°C) → NF EN; BS EN; DIN EN; etc.
AS 2008 (Viscosity @ 60°C)
SABS 307 (Penetration @ 25°C; Viscosity @ 60°C after RTFOT)
IS 73 (India) changed in 2006 from PEN grades to VG Grades (based on Viscosity @ 60°C); however, CRMB modified bitumen is still graded based on penetration.
Polymer Modified Bitumen
ASTM D 5976; ASTM D 5840; ASTM D 5841 (based on polymer type; now outdated and not used in the USA, but still used in some developing countries)
ASTM 6373 and AASHTO M 320 (PG-Graded Binder; applicable to Unmodified and Polymer Modified Bitumen)
EN 14023 (Framework Standard for Polymer Modified Binder)
AUSTROADS Framework Specifications (Australia)
Bitumen Emulsions
USA Anionic Emulsions: ASTM D 977 and AASHTO M 140
USA Cationic Emulsions: ASTM D 2397 and AASHTO M 208; Polymer Modified Cationic Emulsion: AASHTO M 316
Europe: Harmonized Framework Standard EN 13808 for Cationic Unmodified and Polymer Modified Emulsions; many different national
Annexes. (Note: Internationally there exist a very broad range of emulsion specifications; many of them are technically inaccurate and confusing.)
Cutback Bitumen
ASTM D 2026, D 2027 and D 2028 for Slow, Medium and Rapid Curing Cutback
AASHTO M 81, M 82 for Rapid and Medium Curing Cutback
EN 15522 Cutback and Fluxed Bituminous Binder
Types of Bitumen
PENETRATION GRADE
ASTM D 946 - 40/50, 60/70, 80/100
BS EN 12591 - 35/50, 50/70, 70/100
VISCOSITY GRADE
ASTM D3381-09 - AC10, AC20, AC30, AC40
IS 73:2013 - VG10, VG20, VG30, VG 40
PERFORMANCE GRADE
PG bitumen is bitumen which is graded based on its performance at different temperatures.
NATURAL BITUMEN OR GILSONITE
Gilsonite in mass is a shiny, black substance, brittle and can be easily crushed into a dark brown powder
BITUMEN EMULSION
Cationic Rapid Setting - CRS-1, CRS-2
Cationic Medium Setting - CMS-2
Cationic Slow Setting - CSS-1, CSS-1h
CUTBACK BITUMEN
Slow Curing - SC-70, SC-250, SC-800, SC-3000
Medium Curing - MC-30, MC-70, MC-250, MC-800, MC-3000
Rapid Curing - RC-70, RC-250, RC-800, RC-3000
Based on the generation source bitumen can be classified into three categories: natural, petroleum asphalts, coal tar pitches:
1. Natural bitumens or native asphalts are a class of bitumens which have been naturally produced due to climate conditions in the course of time, and are used without the need to be processed in distillation ways; they are very varied regarding their composition and properties.
2. Coal tar Pitches are hard black substances which are formed as the result of coal tar distillation. Their new broken surface is shiny and when they are heated they , along with fast decrease in viscosity, melt and their melting point depends on the production process.
3. Petroleum Asphalts/Bitumens are the bitumens which are derived from petroleum .These are solid and semi solid bitumens which are directly produced through distillation from petroleum or by additional operations such as air blowing. Compared with the other types, they are more commonly used and have more applications.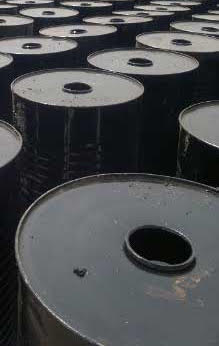 Types of Bitumen based on their applications
Based on their applications, bitumens can be divided into two groups:
1. Road construction or thin bitumen
2. Building bitumen (roof insulator) or hard bitumen About 90% of the produced bitumen is used in road construction activities and 10% of it is used for insulation applications. The main part of bitumen is used in the road construction activities and by the municipalities for coating the streets. Road construction bitumen is usually classified according to its penetration. The penetration rate of bitumen material represents its strength and hardness which is defined as the number of penetration unit (one tenth millimeter) of one vertical standard needle in one bitumen sample, in certain time and weight on the needle and temperature. The penetration rate of bitumen is usually measured 25 degree centigrade with 100 gram weight and in 5 seconds. Road construction bitumens made in Iran are "60 to 70" and '85 to 100". The numbers represent the range of bitumen penetration rate. Bitumen is hydrocarbon substance which is black to dark brown and quite solvable in carbon sulfur. It is solid in normal environment temperature but in increased temperature it first becomes paste and then liquid. It has two important properties, impenetrable against water and adhesiveness which makes it an important material for application.
Packing & Logistics
PACKING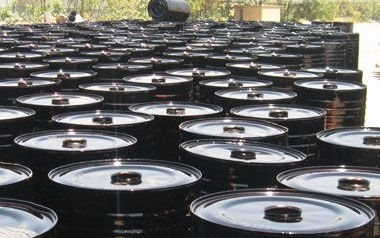 DRUMS PACKING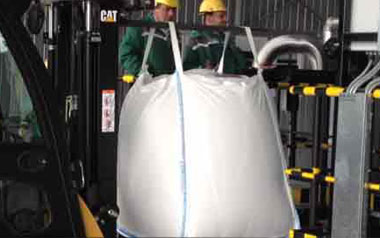 POLYBAG PACKING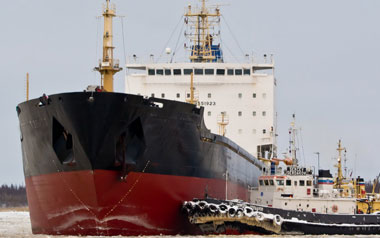 BULK SHIPMENT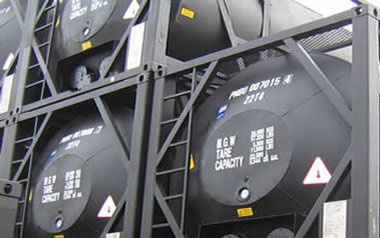 BITUTAINER
Bitumen Packing Comparison
| | | | |
| --- | --- | --- | --- |
| | BULK SHIPMENTS (Bitumen Vessel – Terminal – Tanker) | Used (or) New Drums | Poly Bags |
| Shipping Method | Special Bitumen Vessels – Heated Cargo | Standard Shipping Containers 18MT-20MT per Container | Standard Shipping Container 20mt per container |
| Shipping Availability/Reliability | Limited availability, cyclical supply | Excellent | Excellent |
| Shipping Cost | Expensive, freights vary with demand, difficult to budget for long term projects. | Affordable | Affordable |
| Storage | Extremely capital intensive in bulk terminals, high operating costs, major overheads | Standard Warehouses or directly on site | Standard Warehouses or directly on site |
| Handling | Bulk road tankers to deliver directly on site. Expensive but swift. | Forklifts, 5-6 drums/mt. Used Drums can leak. New drums if mishandled may break as well. Damaged drums that do not break will become difficult to decant. | 3.5ton Fork lifts can handle 2 x 1mt bags at a time. All bags double slinged and self-stabilizing. Can go straight from container to Melter in one move. Highly efficient handling. |
| Ground Transport | Expensive Bitumen Tankers – cargo continuously heated. | Standard trailers, can visit remote locations in smaller flat beds as well.Cheap and affordable. | Standard trailers, can visit remote locations in smaller flat beds as well.Cheap and affordable. |
| Wastage | Certain revolving %age will always remain in the vessel, terminal tank and road tanker. A direct loss. | 3-5% is always left in the drum and is wasted. | Inner lining is completely consumable. 100% of transported cargo is consumed. |
| Decanting / Melting | Product is always in liquid state, easy and immediate decanting. | Each drum has to be cut open (often manually). This is an arduous and inefficient task. Messy and often product is left behind in the drum. | Simple. Outer bag is cut away and the inner lining and cargo is melted in one go. |
| Environmental Impact | Large carbon footprint for entire supply chain as energy is used to keep the cargo heated throughout. | Very Poor as a steel drum has to be produced for just 160 – 180kg of bitumen. A 1000mt project results in 5000+ empty drums to be disposed of. The used drums will have bitumen residue that will inevitably pollute the ground and storage/scrap | Inner lining is 100% consumable and outer lining is 100% recyclable. |
| Other Points | Expensive, large carbon footprint and huge capital needs to be invested into a distribution chain that should be obsolete by now. | Old drums could cross contaminate the bitumen.New Drums are expensive. | Triple layered technology and an outer woven polypropylene bag ensures chance of leakage is negated. |